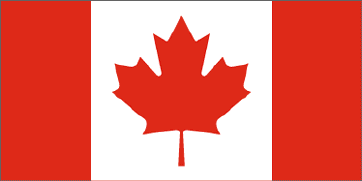 CANADA
MONTRÉAL, QUÉBEC
Every Sunday, for more than 27 years now, we have been praying for Christian Unity in the home of Emile & Mary Sara. They have hosted Myrna in their home in June 1993 and on several other occasions and since then, their house is open for prayer. During the month of May, the month of the Virgin Mary, we pray at people's home the Rosary and sing appropriate hymns to Our Lady. You are also welcome to join us. Prayers start at 19:30 Chaplet (5 decades) inspired by the Messages of Soufanieh - multi-lingual; songs and special prayers for Unity.

Pendant plus de 27 années, tous les dimanches nous prions pour l'unité des chrétiens dans la maison d'Émile et de Marie Sara. Ils ont acceuillis Myrna chez eux en Juin 1993 et à plusieurs autres occasions, depuis, leur maison est ouverte à la prière. Durant le mois de mai, le mois de la Vierge Marie, nous allons chez des familles pour y prier le chapelet et chanter des hymnes à la Vierge Marie. Joignez-vous à nous, vous êtes les bienvenus. Les prières débutent à 19:30 Chapelet (5 mystères) inspirés des Messages de Soufanieh - multilingue; chants et prières spéciales pour l'unité.
Famille de Soufanieh à Montréal
a/s Marie & Émile Sara
7550 Beique
Ville St-Laurent, Qc - Canada
Tel: (514) 333 0336
Courriel:
---


USA/ÉU
-YOUNGSTOWN, OHIO
(English and Romanian) (Anglais et Roumain)

Our Lady of Soufanieh Prayer Group
c/o : Father George D. Gage
St-Mary's Romanian Byzantine Catholic Church
7782 Glenwood Ave.
Boardman, Ohio 44512-5823
U.S.A.
Tel/fax: (330) 726-8573


-NEW JERSEY
(English and Arabic)
(Anglais et Arabe)

Christian Unity Association
c/o : Father Samy Baroody
St-Ann's Greek-Melkite Catholic Church
802 Rifle Road Camp
West Paterson, New Jersey 07424
U.S.A.
Tel: (201) 785-4414 - Fax: (201) 890-9599
---
-SAN FRANCISCO, CA
(English and Arabic) (Anglais et Arabe)

The Messengers of Our Lady of Soufanieh
c/o : Dr Georges Tinawi
2485 Hospital Drive, #240
Mountainview, CA 94040
U.S.A.
Tel: (415) 988 7488

---
-SEATTLE, WASHINGTON

Achieving the reunion of the Christian Church requires dedicated, humble and effort on the part of all Christians including St. Joseph Seattle Mission. Our parishioners who belong to different Christian denominations cooperate in building one Christian church that reflects the unity of Christians under one God, Son and Holy spirit regardless of the diversity in practices. We are hosting the 46th Annual National Melkite Convention to share our experiences with other Christians, help shed more light and encourage others to take part of the unity of church efforts.

---


AUSTRALIA/AUSTRALIE
Soheil (Mark) Eid

37 Kendall Crescent
Norah Head.
New South Wales
Australia 2263

Phone: 02-43973493

Fax: 02-43961790

Mobile: 0412248866

Nelson Semaan:

94 Acacia Avenue
Punchbowl
New South Wales
Australia 2196

Phone: 02-97268975

Fax: 02-87254875

Mobile: 0402997959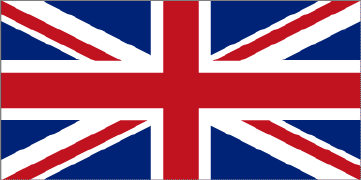 ENGLAND/ANGLETERRE
Peter and Anne Hutley
Wintershall Estate office
Wintershall,
Bramley, Nr Guildford, Surrey , GU5 OLR
England
email: susan@hutleygroup.com

Denise Vallancey
"Park House"
Bowlish
Shepton Mallet
Somerset , BA4 5JL
England
email: denisevallancey@yahoo.com

Tony Hickey
Manchester Medjugorje Center
5 Oakland Drive
Prestwich,Manchester,
England
email: tonyhickey@scripture1.freeserve.co.uk
---