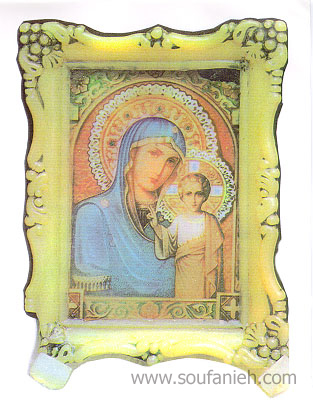 A long time nostalgia brought back into reality:
-One Easter Feast Day-
W

e begun the new millennium with a strong hope that the two lungs of the Universal Church will bring to unity the celebration of the Holy Resurrection of our Lord Jesus Christ.

T

he millennium came and passed by without any change. We started the new millennium with one common day for Easter. Maybe it was providential. Every Orthodox, Catholic or non-Catholic felt blessed and quite pleased.

W

e started with a temporary unity, but fell back into the old darkness of Division. Each Church theologically "justifies" the reason why observes the Resurrection in its traditional manner.

I

t is about time that our Eastern and Western brethren petition their Pope, Patriarchs, metropolitans and bishops to really see and work for the same goal- to celebrate the Resurrection of our Lord Jesus Christ at the same date.

W

e encourage all the clergy and people to sign petition and to send them to the center of Our Lady of Soufanieh.

T

he following common date for Easter is going to be in 2007.

T

his year all the friends of Our Lady of Soufanieh in the Youngstown area will pray and fast in order to see this goal implemented very soon.

January 24, 2005

_________________________________

MAIL TO:-

Rev. George D. Gage, Pastor
St. Mary's Byzantine Catholic Church
7782 Glenwood Ave.
Boardman, Oh 44512 - USA
Phone/Fax: (330) 726-8573

Our Church website http://www.byzantines.net/stmary/
---
ENGLISH ONLY PETITION IN MICROSOFT WORD VERSION...