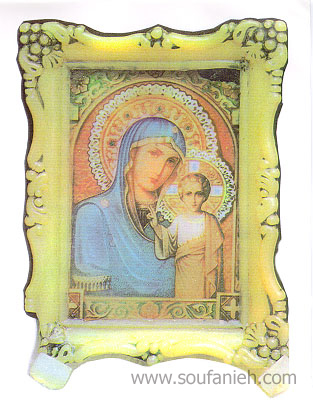 _____________________________________________________________________________________________________________________
"...that they all may be One, as You, Father, are in Me, and I in You; that they also be One in Us, that the world may believe that You sent Me." (Jn 17,21)
_____________________________________________________________________________________________________________________
YES it is time to celebrate together on the same date the Feast of Easter amongst ALL Christians, particularly between Orthodox and Catholics.
UNITY OF HEARTS,
UNITY OF CHRISTIANS,
UNITY OF THE FEAST OF EASTER.
GOD SAVES ME,
JESUS ENLIGHTENS ME,
THE HOLY-SPIRIT IS MY LIFE,
THAT IS WHY I FEAR NOTHING.

---
SAMPLE PETITION.... MICROSOFT WORD VERSION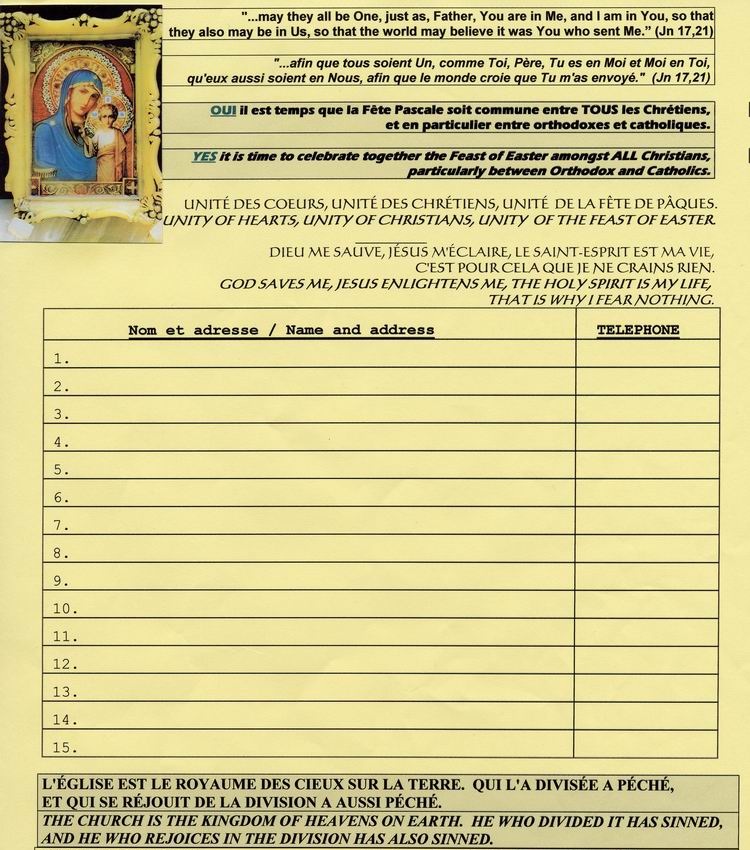 PLEASE SEND US AN E-MAIL IF YOU AGREE WITH THIS PETITION FOR CHRISTIAN UNITY. MAKE SURE THAT YOUR NAME, ADDRESS, TELEPHONE NUMBER AND E-MAIL ARE PROVIDED.