Syrie / Damas / Soufanieh

1800'S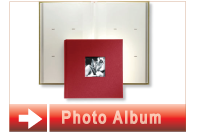 SUPHANIEH, DAMASCUS. - Passing through Bab Tuma, or gate of St. Thomas, at the northeast angle of the city wall, and proceeding eastward, we find a collection of tombs clustered together in a white-domed building, where rests the remains of the famous Sheik Arslan, a poet of the time of Mured Din. If we go through the gate eastward a few minutes' walk will bring us to Suphanieh Garden. The scenery here is beautiful beyond description. You almost fancy that you thread on enchanted ground, the cool waters of the Abana gurgling and glistening on their way, while overhead, the branches of the trees interlace and cast flickering shadows below. You can truly say with the poet: "This region surely is not of earth; Was it not dropped from heaven?" The drooping branches touching the cool water, the bee in the brier rose, the wind in the poplar, all this labyrinth of leafage so lavish "checkering the sunshine", make the place enchanting. Near this is the road leading to the Jobar. It is a sweet, quiet ride" says Porter; "the winding lanes are shaded by the spreading boughs of magnificent walnuts and lined with blooming orchards." Jobar is a favorite resort for wealthy Jews. It is their park and their café. There they spend their long afternoon, often the entire night, under boughs of vine and jessamine.

SOUFANIEH, DAMAS. - En passant par Bab Touma, ou porte de St-Thomas, à l'angle nord-est des murs de la ville, et en se dirigeant vers l'est quelque peu, nous trouvons une série de tombes sous un édifice à dome blanc, ou reposent les restes du fameux cheikh Arslan, un poète du temps de Mured Din. Après avoir franchi la porte du mausolée vers l'est, une marche de quelques minutes nous mènera au Jardin de Soufanieh. Là, le paysage est indescriptiblement beau. Vous avez presque l'impression de poser le pied sur une terre enchantée, les eaux fraiches de l'Abana gazouillant et miroitant sur son passage, pendant qu'au-dessus, les branches des arbres s'entrelacent et projettent leurs ombres frémissantes. Vous pouvez vraiment dire avec le poète: "Pour sur, cette région n'est pas terrestre; ne serait-elle pas tombée des cieux ?" La somnolence des branches caressant l'eau fraiche, l'abeille dans les bruyères, le vent du peuplier, ce labyrinthe de feuillage si abondant "tamisant la lumière du soleil", tout cela rend cet endroit enchanteur. Non loin, se trouve la route menant à Jobar. "C'est une promenade agréable et calme" dit Porter; "les sentiers en lacets sont ombragés par l'étalage des branches de magnifiques chataigniers et l'alignement de verges en fleurs". Jobar est le lieu de villégiature préféré des juifs nantis. C'est leur parc et leur café. Là, ils passent leurs longs après-midi, souvent la nuit entière, sous les branchages des vignes et des jasmins.

---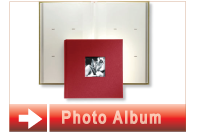 Old Damascus - Ancien Damas
---