CHOIR OF JOY

Our Lady of Damascus, Damascus, Syria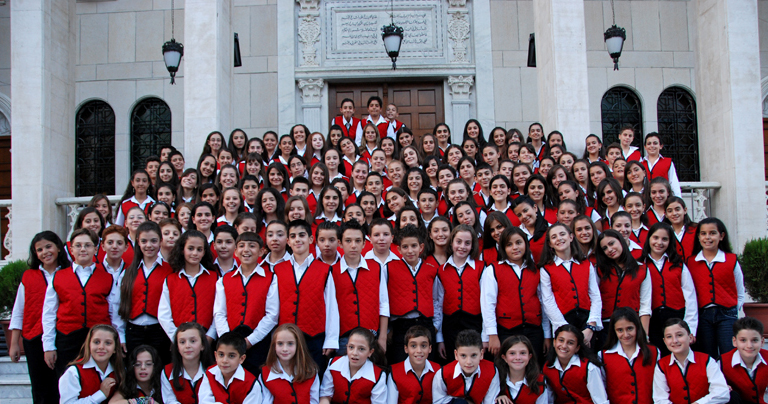 Calendar of Events


This page will be updated as details of the upcoming US tour of the Choir of Joy become available.


Washington, DC


22 Feb 2009 -- Performance in the Crypt of the Basilica of the National Shrine of the Immaculate Conception. Address Time


23 Feb 2009 -- Performance in the opening ceremony of the Kennedy Center's Arabesque Festival


24 Feb 2009 -- Performance on the Kennedy Center's Eisenhower Theater (1 hour performance)


25 Feb 2009 -- Performance at a school in the greater DC metropolitan area (TBD)


Detroit, Michigan


27 Feb 2009 -- Silver Garden Theatre in Southfield.

Reception : 7pm

Recital: 8pm

Reservations: rsvp@syrianconsulate.org


Jacksonville, FL


01 Mar 2009 - Performance at Ritz Theatre & LaVilla Museum, 829 North Davis Street, Jacksonville, FL 32202. Time: 6:00PM Read More...


Orlando, FL


03 Mar 2009 -- Disney Amusement Park, Orlando, FL. At Dock Stage in Downtown Disney Marketplace. Time: To be announced.

Additional Resources


Basilica of the National Shrine of the Immaculate Conception


The Kennedy Center Agenda