---

Father Majd with Myrna & Bishop George Riachi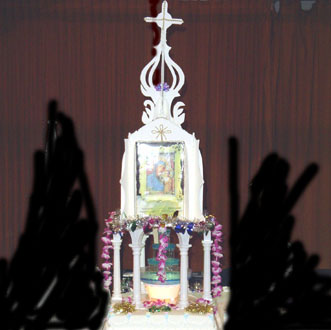 28th Anniversary of the Phenomenon - 28 ème annversaire du Phénomène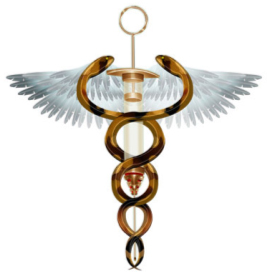 17 cases of cures (french document) - 17 cas de guérisons

Dr Lawrence Segel - The Medecine of History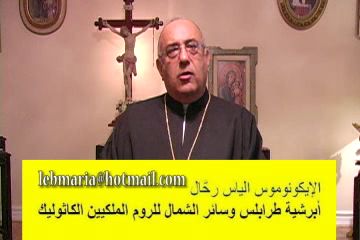 Fr Elias Rahal - on building of new cathedral in Lebanon : Our Lady of Unity.
Archbishop George Riachi was inspired by the events of Our Lady of Soufanieh in this endeavour.


Diocesan article featuring Myrna - 2004

Father Elias Zahlaoui being decorated by the First Lady of Syria


Brigid Keenan meets Myrna in Syria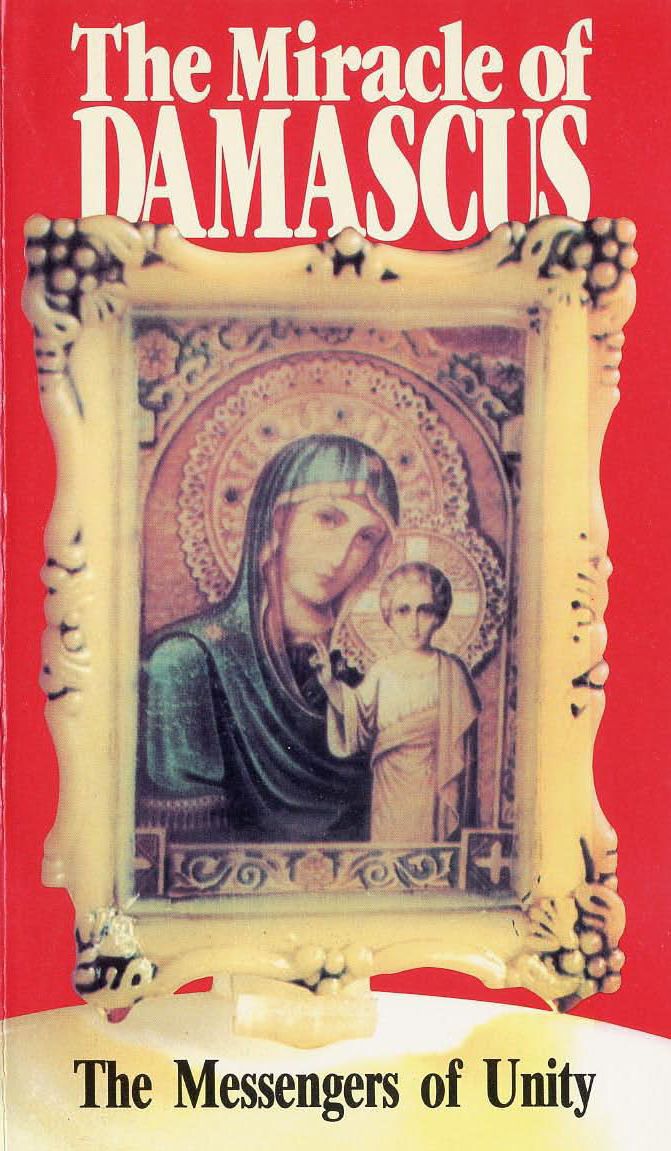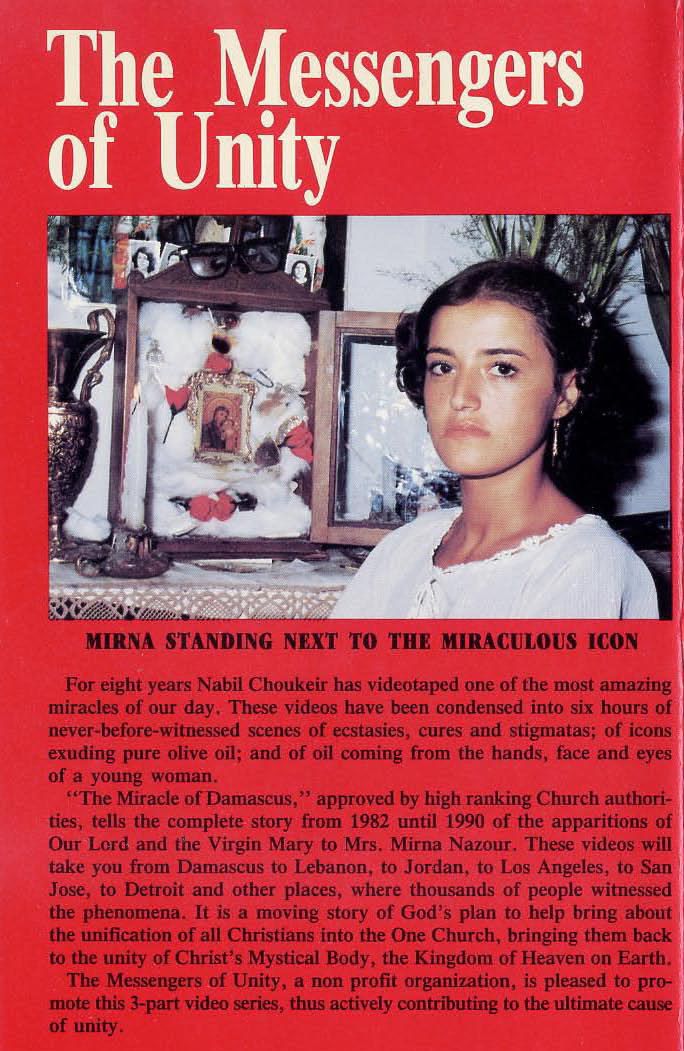 5.5 hour video covering all events from 1982 till 1990.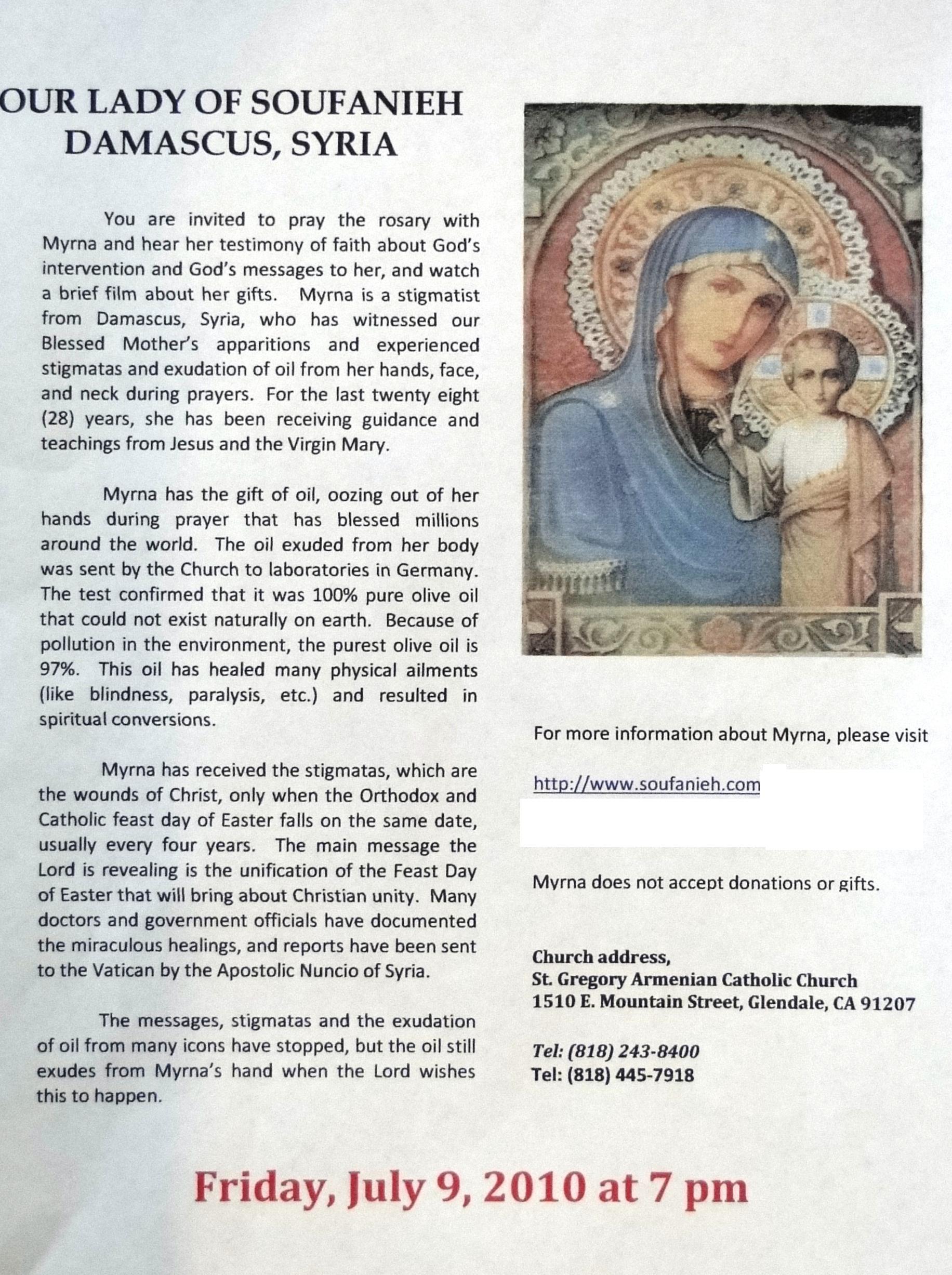 ---
Melkite Convention - Convention Melkite - Seattle, Washington (USA) - 2010 06 30 - 2010 07 04

Novembre 2009 - Mars 2010 - Mai 2010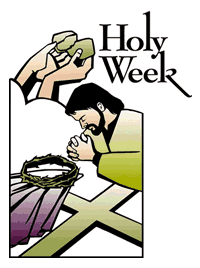 HOLY WEEK 2010 - SEMAINE SAINTE 2010

After 3 years of absence, the oil has reappeared on Myrna's hands and face during the Easter Vigil Mass in her home.
Après 3 ans d'absence, l'huile reapparut des mains et du visage de Myrna durant la messe lors de la Veillée Pascale chez elle.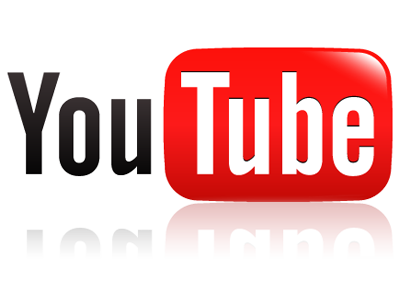 OVER 550 videoclips (under 16 minutes) from the ARCHIVES section have been copied on You Tube.
PLUS de 550 videoclips (en dessous de 16 minutes) de la section ARCHIVES ont été copiés sur You Tube.


---

By the Way of Prayer - Ukraine 2008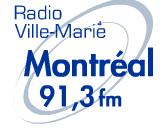 Ajouté aux archives: 3 rencontres avec M. Gilbert Charron dans le cadre de l'émission "Oui, la joie ça s'apprend". Myrna et le père Élias et M. Melhem Mobarak
---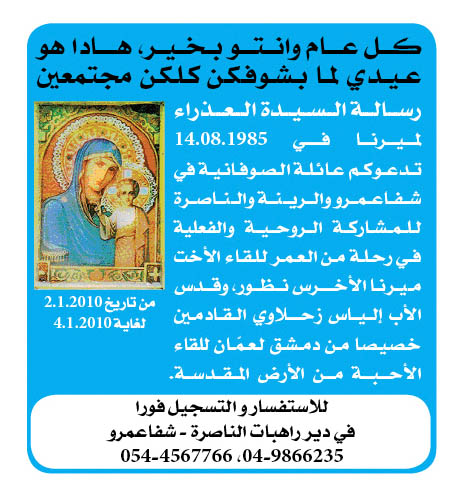 Jordan - Jordanie - 2010-01
---